100% Natural
Phresh Waters takes pride in its efficient and reliable bottled spring water delivery service in the metro Los Angeles area. With our dedicated tanker truck, we ensure the fastest and freshest delivery of natural spring water from the source to your doorstep. Our commitment to affordability and convenience makes us the preferred choice for those seeking exceptional bottled spring water.
Every week, our tanker truck transports fresh spring water directly to our state-of-the-art packaging plant. This ensures that the water maintains its natural purity and freshness throughout the entire process. By prioritizing speed and efficiency, we guarantee that you receive the highest quality spring water in the quickest possible time.
Living in the bustling metro Los Angeles area doesn't mean you have to compromise on the freshness and naturalness of your drinking water. Phresh Waters brings the essence of a natural spring right to your doorstep, providing you with the opportunity to enjoy the refreshing taste and health benefits of pure spring water without any delays.
We understand the importance of affordability, which is why we offer competitive pricing for our bottled spring water delivery service. Our goal is to make high-quality spring water accessible to everyone in the metro Los Angeles area, ensuring that you can hydrate with the best without breaking the bank.
Experience the convenience and excellence of Phresh Waters' bottled spring water delivery service. We take pride in our efficient operations, delivering fresh and natural spring water directly to your doorstep. Trust us to provide you with the affordable pricing and exceptional service you deserve. Quench your thirst with the purest and most convenient spring water delivery in the metro Los Angeles area with Phresh Waters.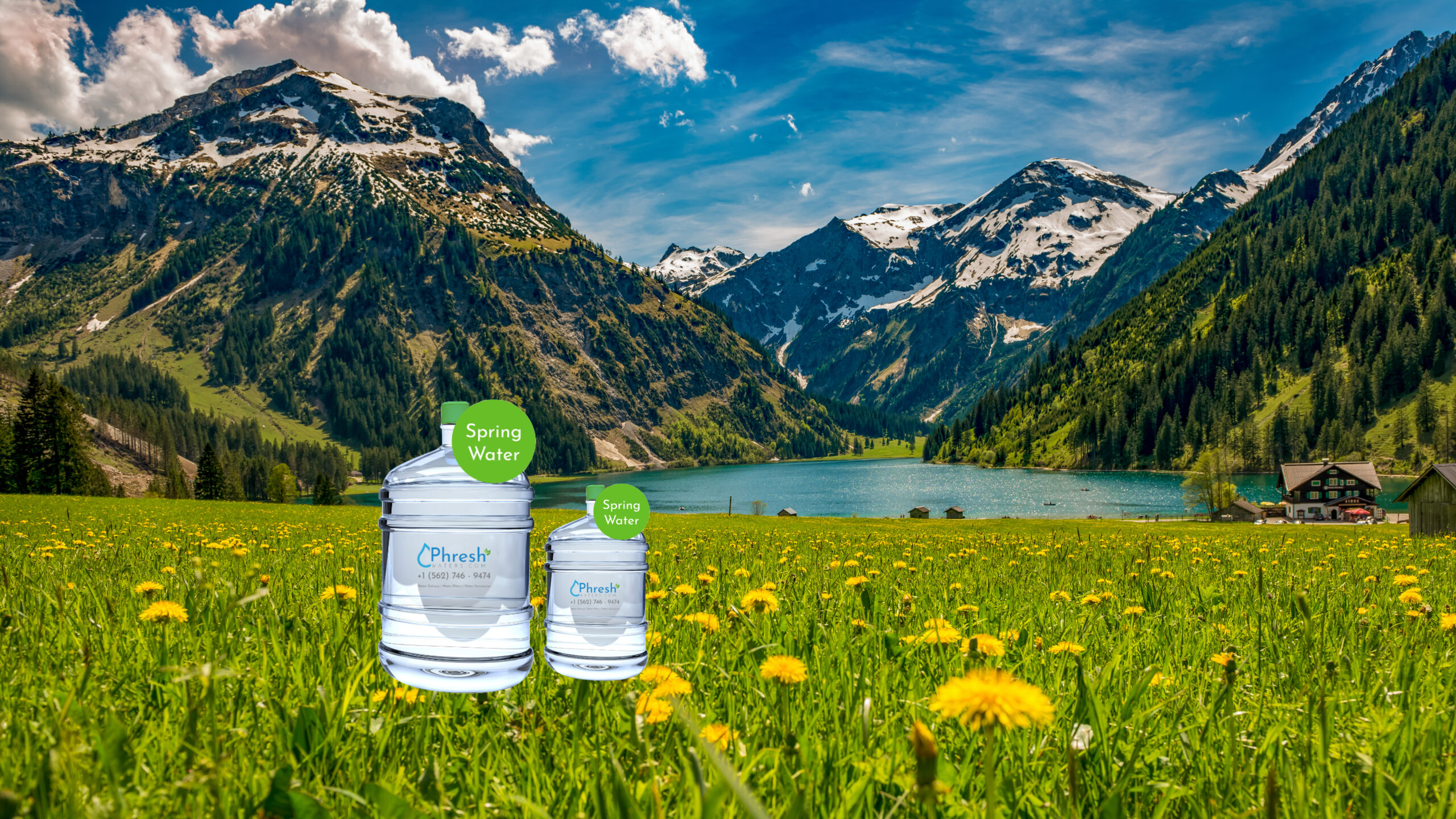 Phresh Waters is a reliable and customer-centric water delivery company that prioritizes sustainability and the production of high-quality spring water. With a commitment to providing pure and refreshing water, we source our water naturally and employ a meticulous filtration process. We also prioritize environmental consciousness by using eco-friendly packaging. Our exceptional customer service ensures a convenient and satisfying water delivery experience. Trust Phresh Waters for healthy, delicious, and reliable spring water delivery.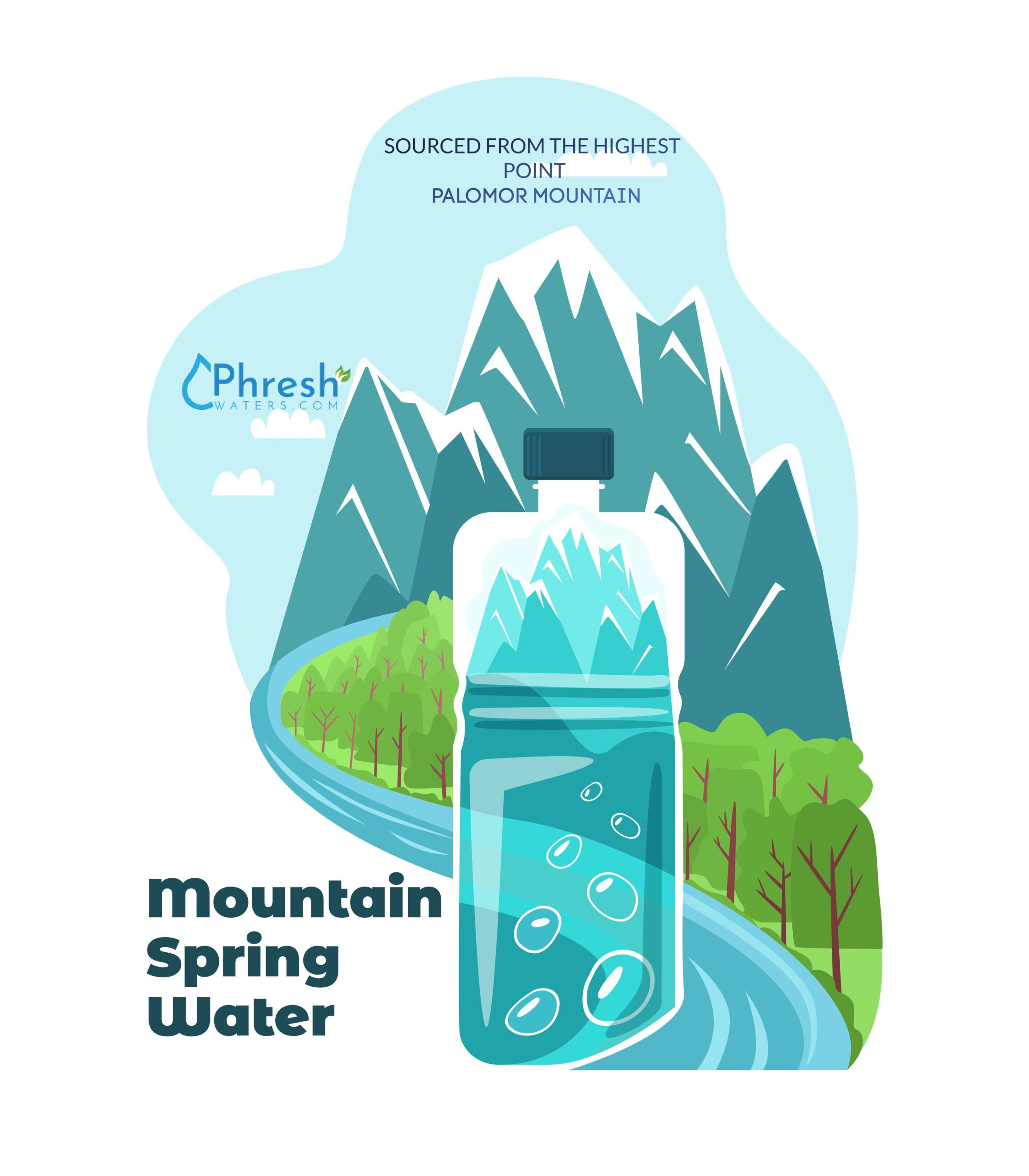 Packaged Fresh
We have a tanker truck that brings fresh spring water to our packaging plant every week and then is processed for delivery. This is the fastest way to get fresh, natural spring water from a natural spring to your doorstep if you live in the metro Los Angeles area. Phresh Waters is proud to offer affordable pricing and an exceptional, convenient bottled spring water delivery service.
Bottled in BPA Free Bottles
Phresh Waters spring water is bottled in BPA-free bottles which have been individually sanitized and then capped with a no-spill system for your protection and convenient consumption. All of our water products are bottled and delivered within 24 hours, Phresh WATERS Spring water is pure and natural with a taste people in the metro Los Angeles area have enjoyed for decades.